As the mercury rises, so too does the desire to embrace the vibrant colors of summer in our makeup routines. The season of sunshine and warm breezes invites us to experiment with fresh, bold, and tropical hues. Whether it's the soft, pastel colors of beachside sunsets or the bright, rich tones of tropical fruits, summer offers a spectrum of inspiration that can inject a vivacious energy into our makeup looks.
In this blog post, we will delve into the most popular color palettes for summer that you should consider stocking in your makeup store. From the hot and bold to the cool and subdued, these palettes not only encapsulate the essence of summer but also cater to a wide array of personal styles and preferences. So, get ready to invite your customers to embrace the spirit of the season and to transform their makeup looks with the best summer color palettes.
From cool aquatic tones to the dazzling brights reminiscent of tropical landscapes, here are some of the best summer color palettes to consider for your makeup store.
1: Tropical Heat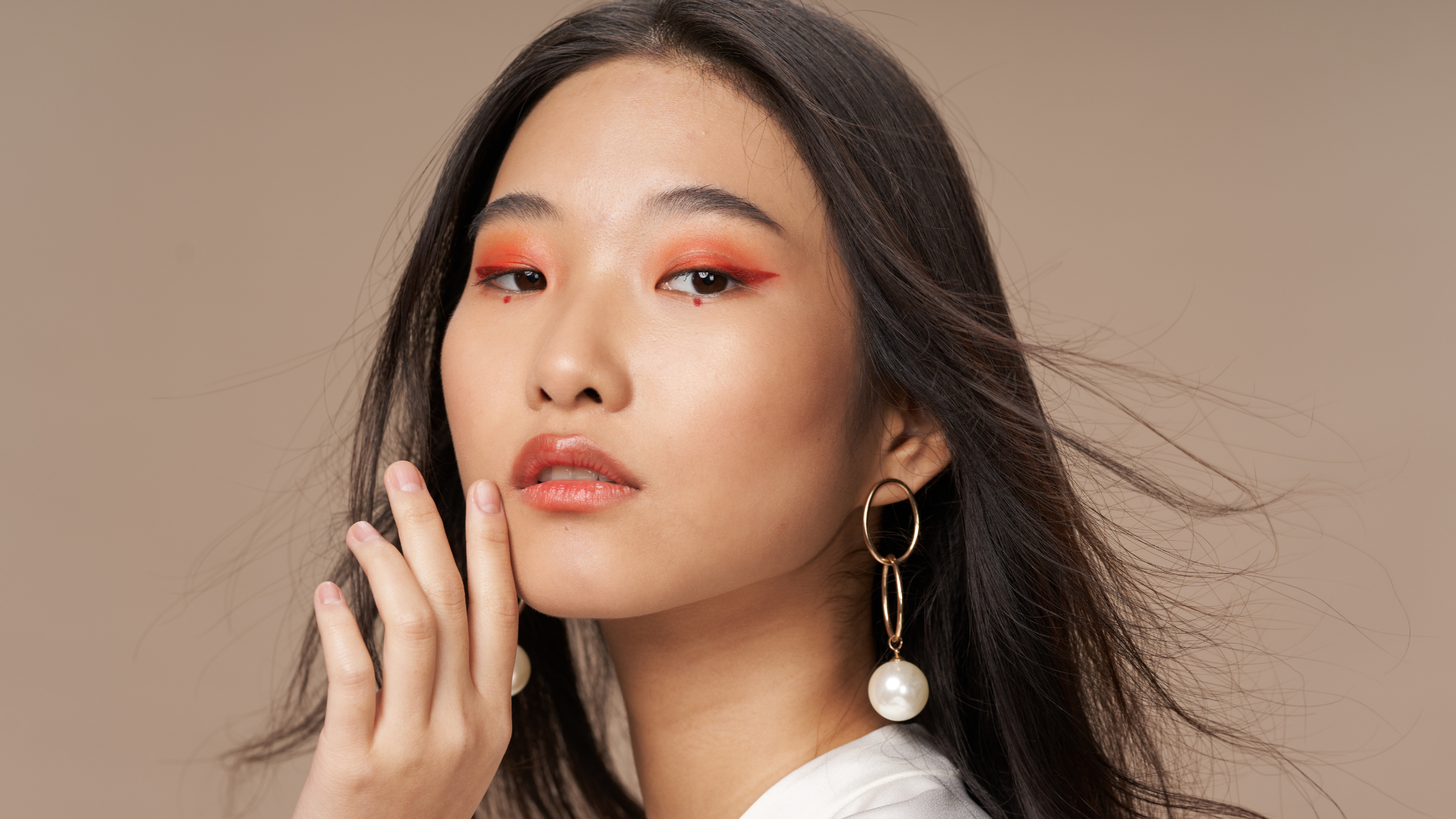 When we think of summer, often our minds drift to the vibrant colors of a tropical paradise - the vivid blooms, the iridescent feathers of exotic birds, and the lush, rich greenery. There's a sense of boldness, vitality, and adventure associated with these colors that perfectly mirrors the spirit of the summer season.
The Tropical Heat palette borrows from these striking hues, incorporating shades like intense fuchsia, fiery red, radiant turquoise, lush green, and vivid orange. These colors are bright, saturated, and packed full of life, making them ideal for those looking to make a strong, confident statement with their makeup.
In your store, consider offering eyeshadow palettes that allow your customers to experiment with a mix of these tropical shades. Both matte and shimmer finishes can be included to provide versatility in creating a variety of eye-catching looks. Lipsticks and lip glosses in vibrant pinks and oranges can also complement these bold eye looks, or stand alone for a pop of color.
We recommend the Nudes 21 United Peachy compact eyeshadow and pigment palette from Rude Cosmetics. With matte, shimmer and glitter shades, easy to blend and high pigment. Get it HERE!
Blushes in deeper shades of pink and coral can help to add a flush of tropical color to the cheeks, contributing to a radiant summer look. You might also consider stocking some brightly-colored eyeliners for those customers who prefer a more subtle approach to incorporating the Tropical Heat palette into their look.
Remember, these bold hues are all about embracing the joy and energy of summer. They are perfect for customers looking to try something a bit out of their comfort zone and unleash their adventurous side. While they may seem daring, remind your customers that makeup is a form of self-expression and summer is the perfect time to experiment with such vibrant, tropical-inspired hues.

2: Sundrenched Neutrals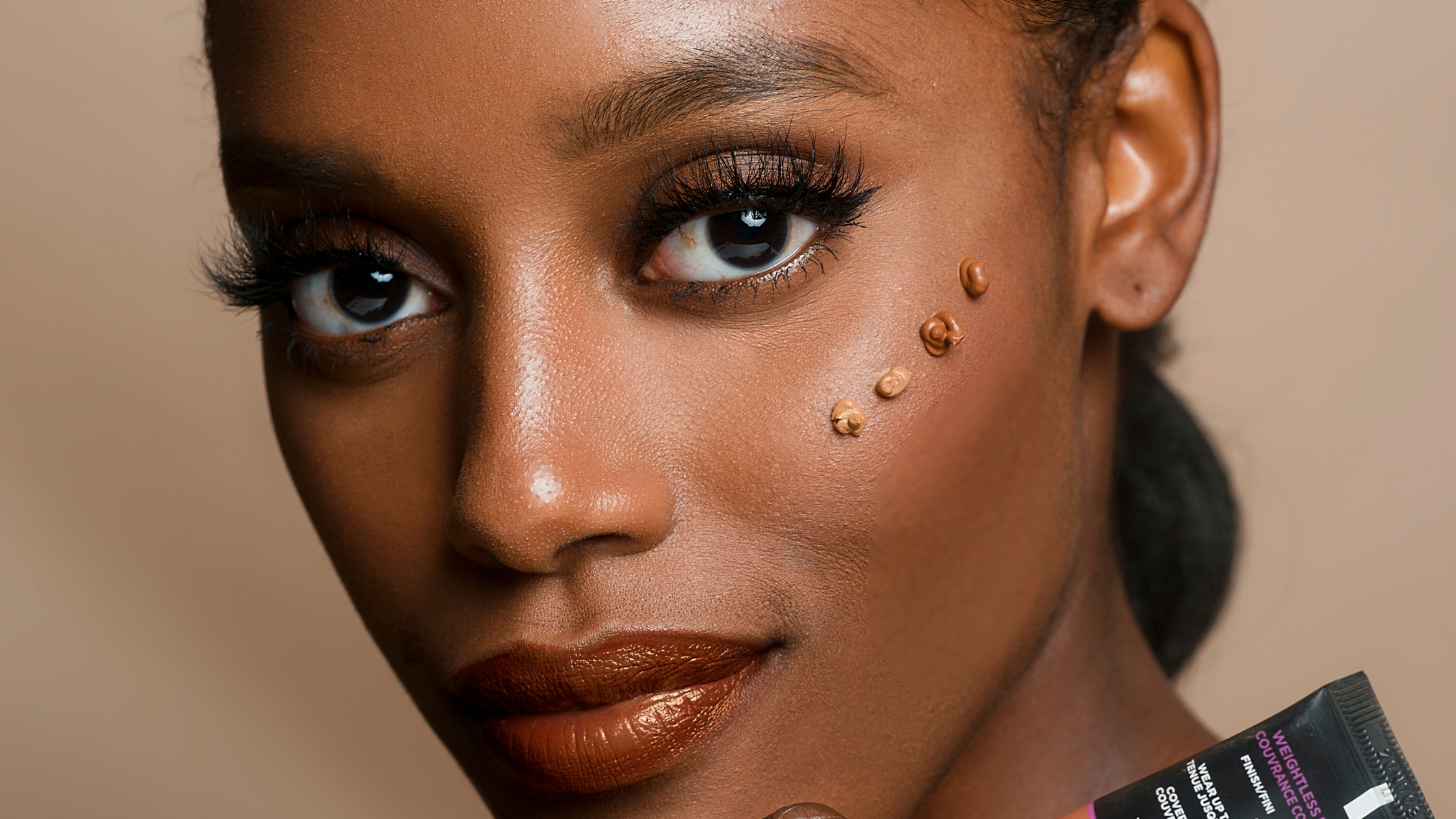 Summer is not just about the vibrant and the bold, it's also a time to bask in the softer, warmer hues that bring to mind a tranquil sunlit beach. This is the essence of the Sundrenched Neutrals palette, a collection of shades that imbue a sense of calm, warmth, and natural beauty.
This palette draws its inspiration from summer's subtle shades: the sandy beige of warm beaches, the gentle blush of early sunrise, the soft gold of sunlit afternoons, and the rich earthy browns of sunbaked landscapes. These hues exude a sense of understated elegance and timelessness that many customers will appreciate for their versatility and wearability.
Incorporate a range of foundations and concealers that capture the warm undertones of summer skin, catering to a wide array of skin tones. A variety of nude lipsticks and glosses, ranging from soft pinks to warm peaches and rich browns, can help complete a naturally polished look.
Bronzers are another key product for this color palette, offering a way to recreate that enviable sun-kissed glow. Both matte and shimmery bronzers can help your customers enhance their natural tan or add a touch of warmth to their complexion. In our store you can find the perfect bronzer for this summer depending on your skin tone. Get to know all the bronzers we have HERE!
When it comes to eyeshadows, consider stocking palettes that offer a mix of these neutral hues in different finishes. Matte browns can provide depth, shimmery golds can add a pop of sunlit sparkle, and soft beige tones can be used for blending and creating a smooth transition of color on the eyelids.
We recommend the Moira Beauty At Glance Stick Shadow Assorted, they are 3-in-1 versatile eyeshadow stick that can prime, define, and highlight with ease. Get them HERE!
Despite their subtlety, Sundrenched Neutrals are anything but boring. They are versatile, flattering on a wide range of skin tones, and perfect for creating refined makeup looks that are especially suited for everyday wear or formal summer events. As such, they are a must-have palette for your makeup store this summer.
3: Ocean Breeze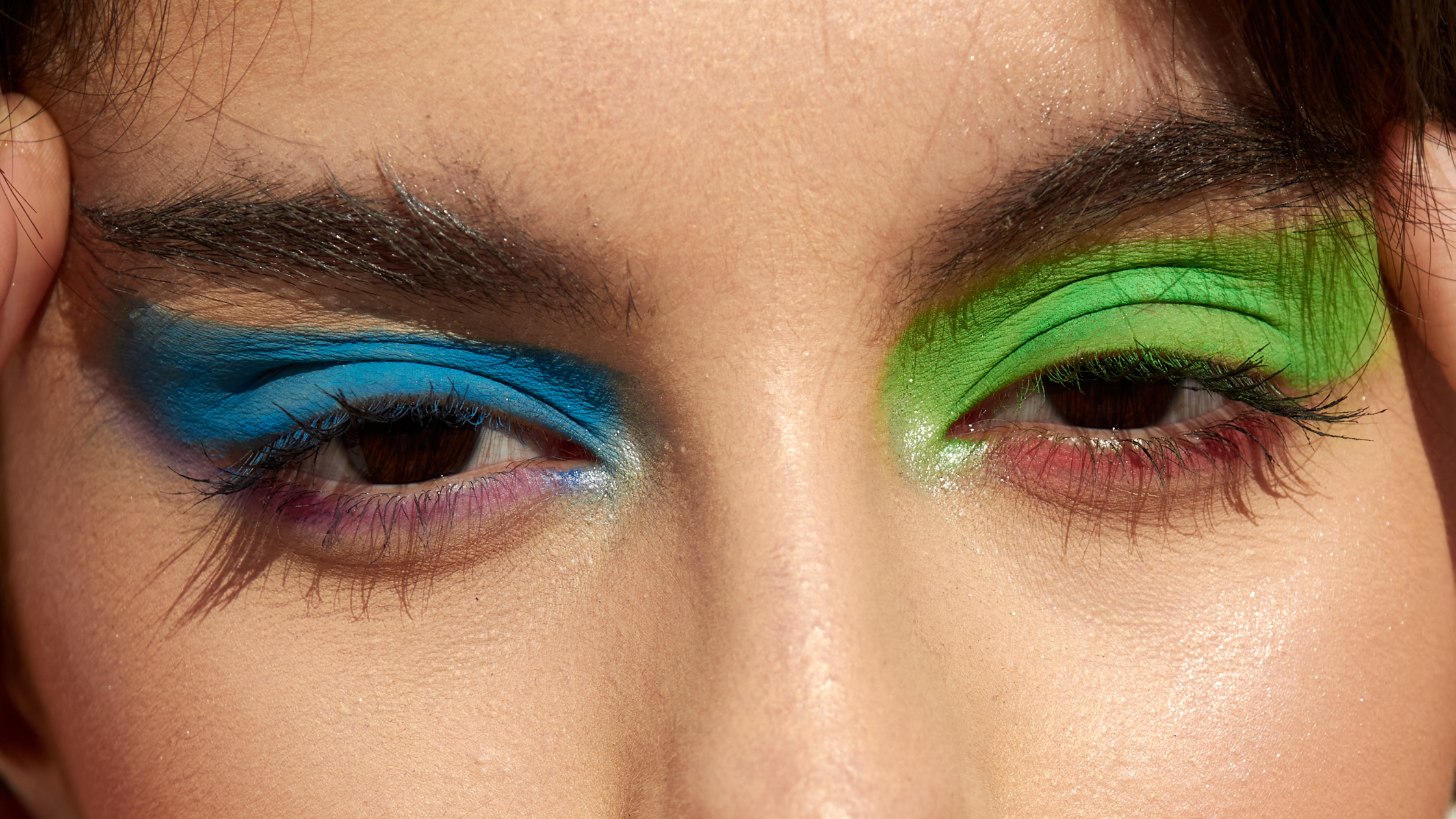 Summer is synonymous with rejuvenating trips to the beach, where the vast ocean stretches out under the clear sky, bringing a sense of calm and tranquility. The Ocean Breeze palette draws its inspiration from this seaside serenity, capturing the myriad shades of the ocean into a refreshing collection of blues and greens.
This palette ranges from deep, mysterious navy blues that evoke the depth of the ocean, through the vibrant teals that mimic the sea on a sunny day, to the light, airy aqua shades that mirror the water's edge. These colors provide a refreshing, cool contrast to the more commonly associated warm hues of summer, offering a unique avenue for creative makeup looks.
In your store, you can incorporate this palette in a variety of ways. Eyeshadows in these oceanic tones can help your customers create a spectrum of looks, from a subtle wash of color for a hint of freshness to a more intense, smoky eye for dramatic impact. Matte, shimmer, and metallic finishes can add depth and dimension to these looks. We recommend the Beauty Creations Eyeshadow 35 Color Pro Palette Ariel, with beautiful blue/green tones that your clients will love.. Get it HERE!
Eyeliners in varying shades of blue can provide an exciting alternative to traditional black, adding a pop of color that brightens the eyes and complements summer outfits. Additionally, consider including mascaras in navy blue or teal for those customers looking for an adventurous twist to their usual makeup routine. Also we recommend you our highly pigmented, and waterproof flashing lights liner, is the perfect way to create bold and bright makeup looks! With its twist up design, you don't have to stop your creativity, just twist up and go! Get it HERE!
Don't forget the lips and cheeks - while blues and greens might not be the go-to colors for these areas, a light wash of a peach or coral blush and a neutral or soft pink lip can perfectly balance the cool tones of the Ocean Breeze palette on the eyes.
Remember, the Ocean Breeze palette is all about bringing a sense of calm, cool refreshment to the summer heat. It's perfect for customers looking for a unique, trendy twist to their summer makeup, helping them capture the essence of the beach even when they're miles away from the shore.
4: Summer Sunset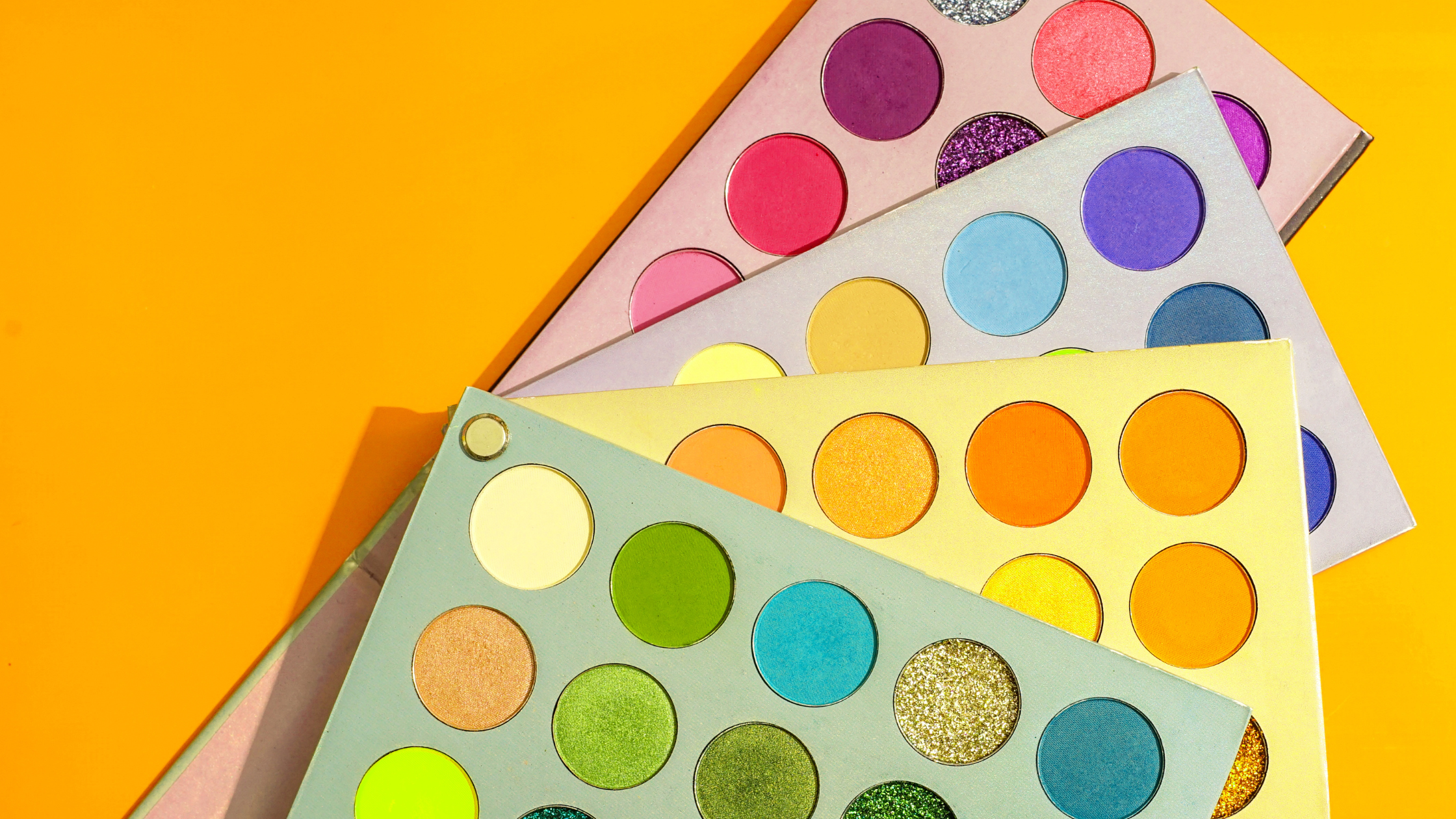 There's something deeply romantic and captivating about a summer sunset, with its ethereal blend of colors melting into one another against the backdrop of a serene sky. The Summer Sunset palette captures this very essence, offering a delightful fusion of hues that range from soft lavender and rose gold to warm coral and delicate peach.
This palette is perfect for those who appreciate a touch of whimsy in their makeup looks. It's ideal for creating a romantic, soft-glow effect that mimics the enchanting atmosphere of the golden hour.
When curating your store's selection, consider offering eyeshadow palettes that combine these stunning sunset shades. A mixture of matte, shimmer, and metallic finishes can add dimension to the eyes, enabling customers to create a variety of dreamy looks. The dusky purples and pinks can add depth to the crease, while the lighter peach and rose gold shades can brighten the lid or inner corner of the eye. We recommend you the BeBella Cosmetics Eyeshadow Palette Assorted with beautiful sunset and vivid tones.. Get it HERE!
Blushes in warm corals and soft pinks can give the cheeks a natural-looking flush, reminiscent of the glow one might get after spending an evening under the summer sunset. Highlighters in rose gold can further enhance this glow, giving the skin a luminous quality that's perfect for summer nights.
Lip products in this palette can range from subtle to bold. Soft peach or nude-pink lipsticks and glosses can complete a more natural, subdued look. Alternatively, a bold coral or rose lipstick can add a vibrant pop of color, perfect for those summer parties or romantic sunset dinners. For the lips we recommend the Revlon Ultra HD Lip Mousse Hyper Matte Assorted, Matte color meets creamy comfort with this lightweight, non-smudging lip mousse that lasts for up to 8 hours. Get it HERE!
The Summer Sunset palette is all about sophistication and timeless beauty, evoking the tranquil yet vibrant aura of the season's most magical hours. It's a palette that will attract customers who love to infuse their makeup looks with a touch of romanticism, adding a hint of summer's fleeting beauty to their everyday life.
5: Fruity Fresh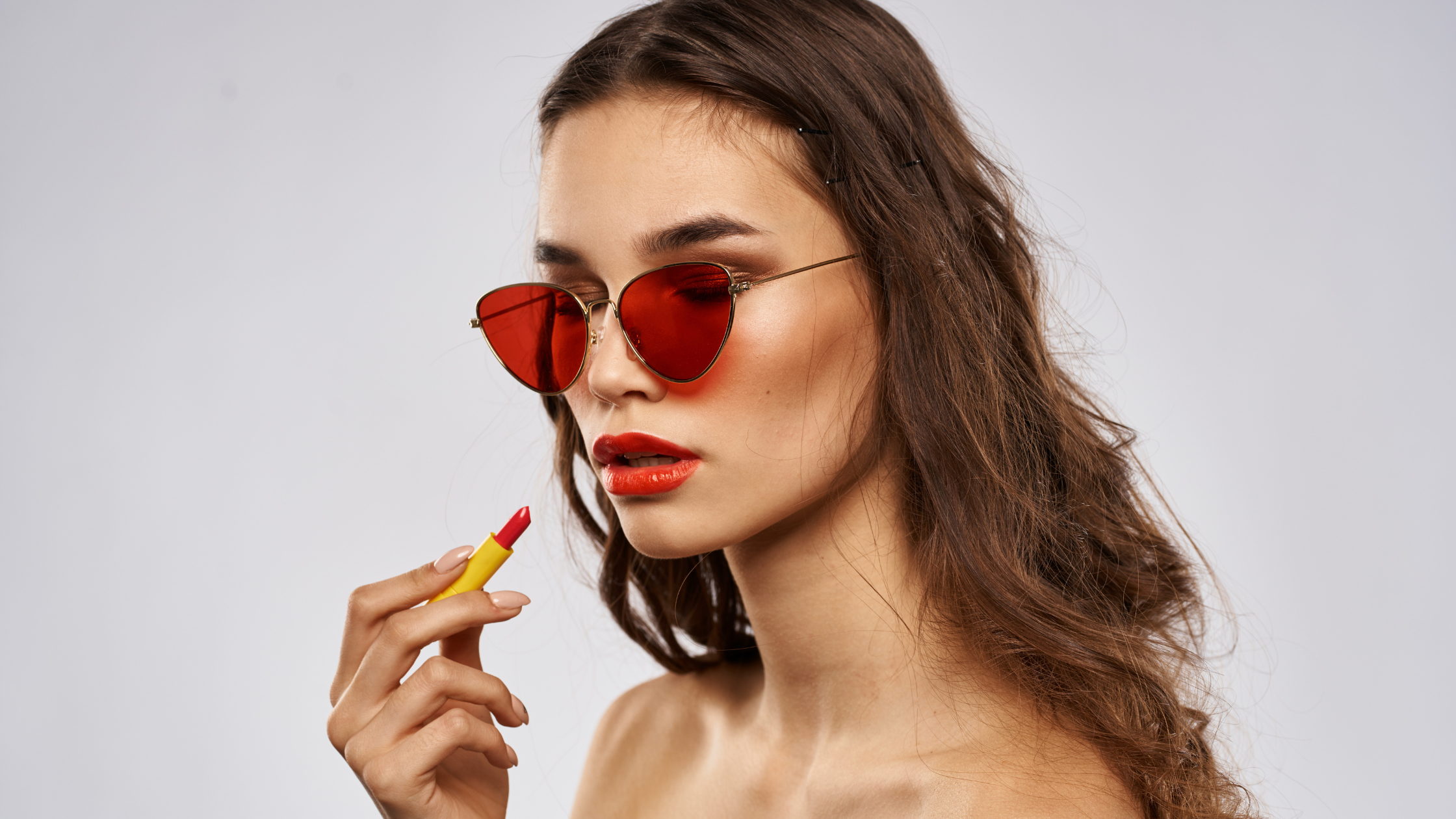 Summertime is also synonymous with the harvest of delicious, juicy fruits, from succulent watermelons to ripe peaches, zesty oranges, and bright cherries. The Fruity Fresh palette embodies these refreshing flavors, translating them into a playful array of makeup shades that are just as mouthwatering.
With colors like watermelon pink, cherry red, peachy orange, and zesty lemon yellow, this palette is bursting with fun, vibrant hues that can instantly uplift the mood and add a playful touch to any makeup look.
Incorporate these fruity shades into your store by offering a range of colorful lipsticks and glosses. Bright pinks, bold oranges, and vibrant reds can transform the lips into a statement feature, perfect for those sunny day outings or fun summer parties.
When it comes to the eyes, eyeshadow palettes combining these lively hues with some neutral tones can allow your customers to experiment with a range of looks, from subtly fruity to full-on tropical explosion. A hint of lemon yellow in the inner corners or a wash of watermelon pink on the lids can add an unexpected yet delightful pop of color. We recommend you The Beauty Crop Taste Of Cherie Set, this set contains 1 mini eyeshadow palette, 1 blush and 1 hydrating lip oil. Get It HERE!
Don't forget the cheeks! Blushes in shades of cherry and peach can mimic the natural flush one gets from a day out in the sun, contributing to a youthful, fresh-faced look. You might also consider a few fruity shades of nail polish to round out this vibrant summer collection. Our final recommendation are our Mia Del Mar Flamingoals Blush Palette, 9 cured pink shades of superfine powder pigments, Shimmery shades & velvet Mattes and is easy to blend. Get it HERE!
The Fruity Fresh palette is a celebration of summer's lighthearted and lively spirit. It's perfect for customers who love to express their playful side and are not afraid to experiment with a burst of color in their makeup routine. This palette truly captures the sweetness and vibrancy of summer, helping your customers shine bright during the sunny season.
Embracing the change of seasons extends beyond swapping out our wardrobes. It also involves adjusting our makeup palettes to reflect the vibrant energy and unique moods each season brings. This summer, it's all about the adventurous spirit of Tropical Heat, the understated elegance of Sundrenched Neutrals, the cool tranquility of Ocean Breeze, the romantic charm of Summer Sunset, and the playful vibrancy of Fruity Fresh.
Each palette offers a unique way to celebrate summer's allure, catering to a diverse range of tastes and preferences. By incorporating these color palettes into your makeup store's offerings, you're not just updating your inventory, but also inspiring your customers to experiment, explore, and express their individual style in new and exciting ways.
After all, summer is a season of reinvention and renewal. So why not help your customers make the most of it with the perfect summer color palette that lets their beauty shine through? And remember, whether they're looking for something bold and dramatic or subtle and natural, each palette is a celebration of summer and the endless possibilities it brings. So, update your stock, get creative with your displays, and make your store the ultimate summer makeup destination.